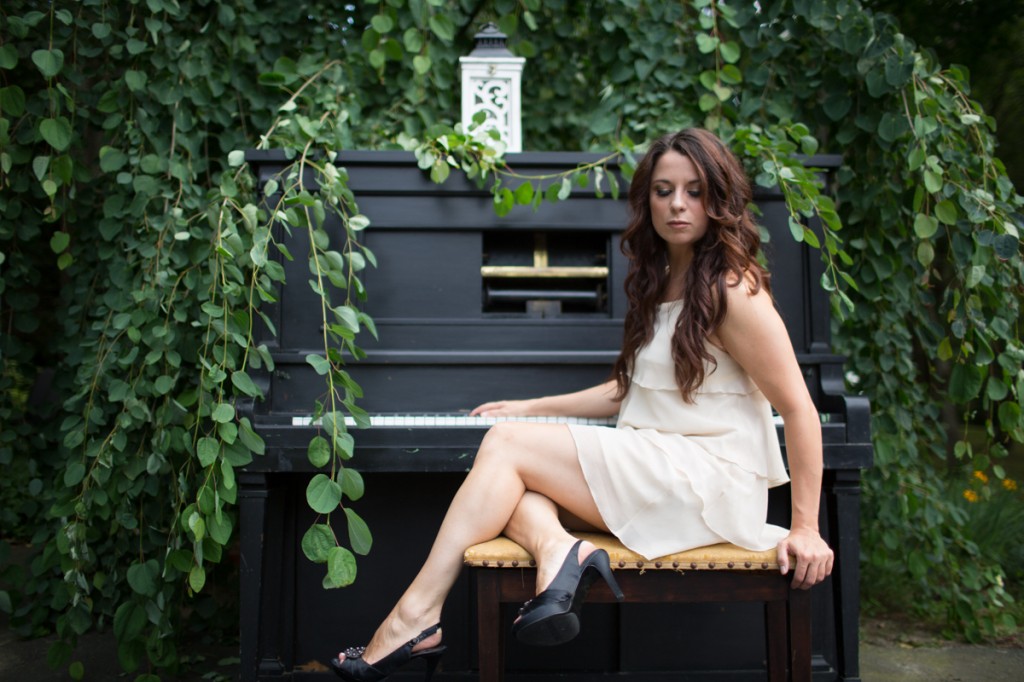 "A triple threat…a twist on modern pop with an old-timey, folk-rock feel."
– The Aquarian
"Paone has crafted her own sound somewhere between jazz club headliner and adult alternative radio staple…Be sure to give the whole disc a listen – you won't regret it." – The Deli Magazine.com
"..she has an amazing songwriting ability that could be parlayed into any number of creative avenues." – Boston.com
Jenna Paone is a songwriter, pianist, and vocalist from Boston, Massachusetts, whose unforgettable songs and captivating stage presence make waves wherever she goes. After spending over eight years building a name for herself in the Boston scene, Paone has relocated to LA on the heels of the success of her first full-length solo release, "Hammers & Strings" which has taken her on the road, performing alongside international artists such as The Bangles, Colbie Caillat, Karmin, Orianthi, Jennifer Batten, Richie Sambora, Mindy Abair, Nita Strauss, Malina Moye, The Command Sisters, Divinity Roxx, SHEL, Zepparella in major market venues, showcases, and special events including the 2015 and 2016 She Rocks Awards at The NAMM Show.
Paone's ambitious album features fifteen songs written in her signature "Vintage Pop" style, which blends classic pop, soul, blues, and folk rock into an intoxicating musical cocktail with a contemporary bite. Her lyrical complexity, combined with her can't-get-em-out-of-your-head melodies, cinematic storytelling ability, and whiskey-tinged voice have earned her comparisons to powerhouses Adele and Sara Bareilles. Her music has received airplay on New England radio stations and featured in independent films.
A renaissance woman, Paone boasts twenty-five years of training and education in classical and contemporary piano, voice, ballet, and theater that includes a degree from Syracuse University's School of Visual and Performing Arts, studies at Berklee College of Music, and more. It's no surprise that her music packs a serious punch, unapologetic in its scope and complexity. Over the course of the "Hammers & Strings", which is more musical novel than a mere collection of songs, Paone draws from her own life experiences and takes listeners on a journey through the rise and fall of a romantic relationship. Paone's album is accessible, uplifting, and a whole lot of fun, thanks to her eternally optimistic point of view and catchy turn of tune and phrase.
In addition to writing, arranging, and performing, Paone co-produced the album with Producer/Engineer Kevin Connelly at Waterville Sound and Recording. Grammy nominee Toby Mountain (David Bowie, Bob Marley, Alison Krauss) mastered the project at Northeastern Digital.