The day has finally arrived – my debut solo album, Hammers & Strings, is officially available for purchase today, October 1st! You can buy it on the website store, iTunes, CD Baby, Bandcamp, Facebook, and more, and stream it on SoundCloud, Spotify, and a whole host of other sites.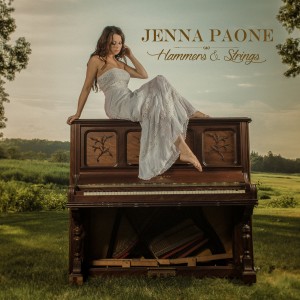 I hope you have as much fun listening to the album as I had making it! Feel free to spread the word about it – you can tag @jennapaone to reach out to me on Twitter and Instagram, and use the hashtags #hammersandstrings and #vintagepop. Or, if you think of a better one, let me know!
I'm heading to NYC today to play a very special CD release show tonight (10/1) at Rockwood Music Hall at 7pm, and then I'll be continuing on to Washington, DC for a southern release show at the Tree House Lounge on Saturday (10/4), also at 7pm. If you're in either area, come help me celebrate the album release!